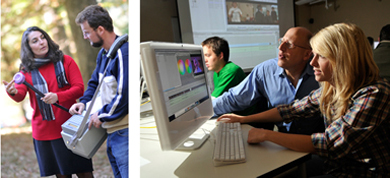 Do you have a professional web presence?
With increasing frequency, people are looking for, and finding, academic information on the web. A professional web site is one of the best ways to reach your colleagues, coworkers and students with the latest information about your teaching, your research and your service.
Build your professional web presence today.
The Coulter Faculty Commons hosts professional web pages for faculty through its WordPress server. All faculty professional presence sites have a WCU template so that students and other faculty will be able to find your relevant information quickly.  Instructions for creating your page and making it public can be found in the tutorial section, or attend one of our frequent workshops on using WordPress.
Request Your Site:
When you are ready to create your professional web presence site, we have a  simple form for you to fill out.